Getting Back to Business: Your Comprehensive Guide to Commercial Restoration in Freeport, Long Island
8/14/2023 (Permalink)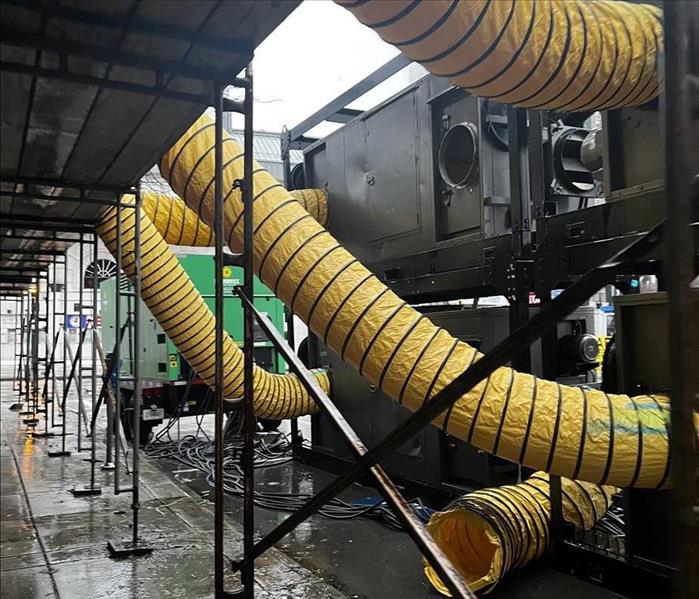 Situated on the South Shore of Long Island, the charming nautical town of Freeport is home to a multitude of businesses – from bustling waterfront restaurants to quaint mom-and-pop shops. While Freeport's coastal charm and vibrant business scene make it a fantastic place to own a commercial property, it's crucial to be prepared for potential disasters like fires, storms, or water damage. Understanding the process of commercial restoration is an important step towards getting your business back on its feet, should disaster strike.
Recognizing Restoration Needs in Freeport
Freeport, with its stunning coastline, also faces threats from natural disasters like hurricanes and Nor'easters, which can lead to severe water and wind damage. Fire hazards, too, are a significant concern, particularly in restaurants and other commercial spaces that use heat or electrical appliances. Awareness of these potential threats helps in preparing your business for a quick recovery.
Commercial Restoration Steps
1. Emergency Contact and Assessment:
The first step towards commercial restoration is to contact a professional restoration service, like SERVPRO Team Holmes. Our team will quickly assess the extent of the damage and devise an efficient plan for restoration.
2. Mitigation and Water Extraction:
In the case of water damage, it's crucial to start the water extraction process as soon as possible to prevent further damage and mold growth. Our team uses advanced equipment for water removal and drying.
3. Cleaning and Sanitizing:
Whether it's smoke-soot from a fire or contaminants from water damage, thorough cleaning and sanitizing are integral to the restoration process. We also deodorize the space to eliminate any lingering unpleasant odors.
4. Repair and Restoration:
This is the final step in getting your business back to its pre-disaster state. It may involve minor repairs, such as replacing drywall and carpet, or major ones like reconstructing damaged areas.
Preparing Your Business for a Quick Recovery
1. Plan for Disasters:
Having a disaster response plan can significantly shorten the recovery period. This plan should include the immediate steps to take after a disaster, key contact information, and data backup strategies.
2. Maintain Adequate Insurance:
Ensure your commercial property insurance covers various types of disaster-related damages. Also, consider business interruption insurance to cover lost income during restoration.
3. Choose a Trusted Restoration Partner:
Having a reliable restoration service provider lined up can save valuable time following a disaster. They'll know your property and can act swiftly to minimize damage and business downtime.
At SERVPRO Team Holmes, we understand how crucial it is to get your business back up and running after a disaster. Available 24/7, our professionals specialize in commercial restoration. We're committed to reducing business interruption, restoring your commercial space to its pre-disaster state quickly and efficiently.
Stay prepared, Freeport! And remember, should disaster strike, SERVPRO Team Holmes is here to help you recover and restore, so you can get back to business as usual in no time.
Call us today at 516-774-2200. Day or night, SERVPRO Team Holmes is ready to help the Freeport business community bounce back stronger than ever.