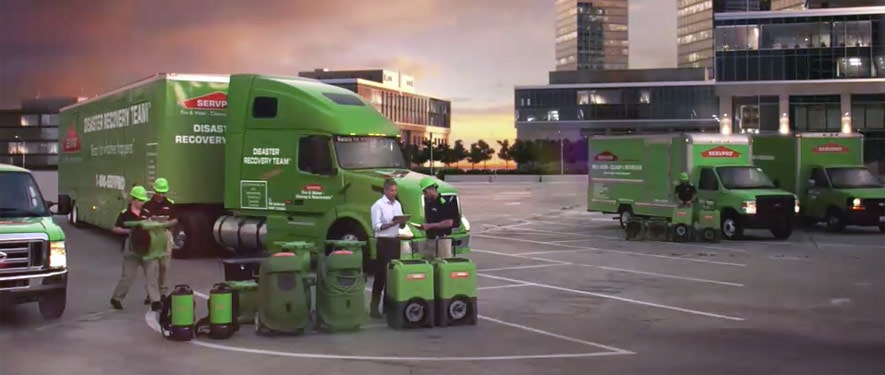 Storm Damage Cleanup and Restoration
Faster to Any Size Disaster
A Trusted Leader in the Water Restoration Industry
Locally Owned and Operated
If your property suffers from a storm or flood damage, fast cleanup is essential to minimizing the further damage to the structure and items inside. You will need a highly-trained professional to respond to the disaster and take care of the mess immediately... that is where SERVPRO of Freeport, Roosevelt comes in to help.

Within minutes of flooding, water will spread throughout and quickly saturate floors, walls and furniture upholstery in front of your eyes. Any paper or books that were touched will start to deteriorate, and ones untouched can swell and bend from the moisture in the room. Within just one day, the drywall can start to swell and break, metal will begin to tarnish and musty odors will become noticeable as mold growth begins to take place.

Our licensed and insured restoration technicians are highly trained to respond to storms and floods. Each technician completes a mandatory 15-day, hands-on training course, keeps up to date on industry standards through online courses and continuing education classes. We also hire skilled project managers to assure your job goes smoothly and you have someone to establish pain of contact with and walk you through all the steps of the cleanup and restoration.

At SERVPRO of Freeport, Roosevelt we will always be there to respond to your emergency 24/7. We are locally owned and operated, allowing us to take action and preserve as much as possible and help avoid further damages and cleanup costs from waiting any longer.
Have Storm or Flood Damage?
Call Us Today (516) 774-2200
Why Choose SERVPRO of Freeport, Roosevelt?
Locally Owned Company with National Storm Resources
We live and work in this community too; we might even be neighbors. As a locally owned and operated business, SERVPRO of Freeport, Roosevelt is close by and ready to respond to storm and disaster events. We are proud to be an active member of the Freeport community and want to do our part to make our community the best it can be.
We proudly serve Freeport, NY, Merrick, NY, North Merrick, NY, and surrounding areas.