Why Choose SERVPRO of Freeport? Your Local Experts in Disaster Recovery & Restoration
8/2/2023 (Permalink)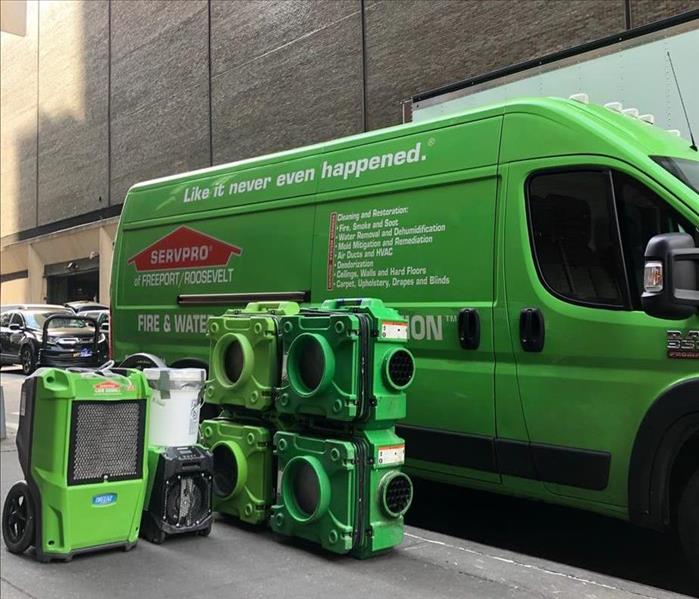 Dealing with the aftermath of a disaster is often a stressful and overwhelming experience. Whether it's your home, office, or commercial establishment affected by water damage, fire, or mold, the recovery process can be complex. In such times, having a local, reliable, and experienced team by your side makes all the difference. Here's why SERVPRO of Freeport should be your go-to choice for restoration and recovery.
1. 24/7 Rapid Response
When it comes to disaster recovery, every minute matters. That's why SERVPRO of Freeport operates 24/7, ensuring immediate response to your emergency, thus mitigating damage and minimizing recovery costs.
2. Highly Trained Experts
Our team at SERVPRO of Freeport is made up of professionals who are extensively trained as per IICRC (Institute of Inspection, Cleaning, and Restoration Certification) standards in fire, water cleanup, and restoration, as well as mold remediation. Their expertise enables them to handle your specific situation efficiently and effectively.
3. Cutting-Edge Technology
At SERVPRO of Freeport, we employ state-of-the-art equipment and techniques in all our restoration services. From water removal and drying to smoke elimination and mold remediation, we use advanced tools to ensure the best results.
4. Full-Range Services
We offer a comprehensive suite of services, right from initial damage assessment and cleanup to final restoration. With SERVPRO of Freeport, you'll have a dedicated team managing your recovery process, ensuring a smooth, consistent, and efficient journey back to normalcy.
5. Respect for You and Your Property
We understand the stress and disruption that comes with fire or water damage. Our team treats your property and belongings with the utmost care, working meticulously to restore as much as possible to its pre-damage condition.
6. Assistance with Insurance Claims
Navigating insurance paperwork after a disaster can be confusing and stressful. We're here to help manage the insurance process, making it less daunting for you.
Located in the heart of your community, SERVPRO of Freeport is dedicated to helping our neighbors recover from disasters swiftly and efficiently. Our goal is to make it "Like it never even happened."
Need expert cleanup and restoration services in Freeport? Call us today at 516-774-2200. Day or night, SERVPRO of Freeport is ready to assist, providing local expertise you can count on.