Tips for Preventing Mold Growth
2/19/2021 (Permalink)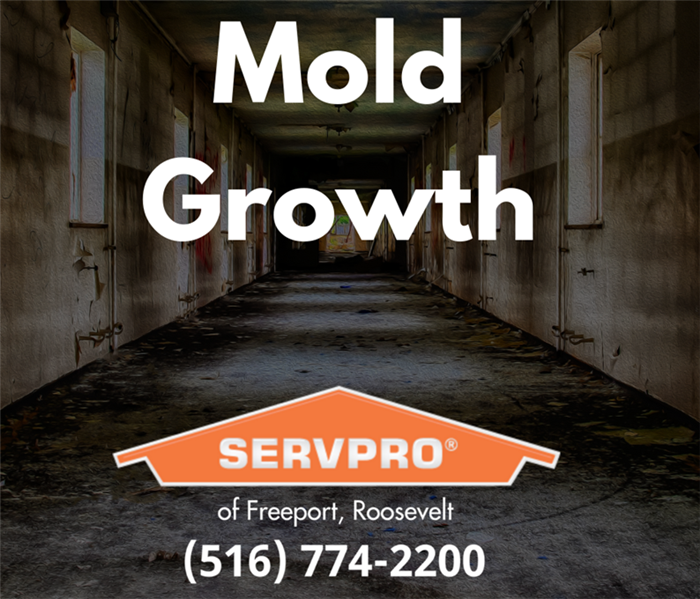 Dealing with Mold Growth in your Commercial Workspace? Call our office for a FREE Consultation at (516) 774-2200
Our Tips for Upgrading Your Commercial Cleaning Practices for Mold Control
Finding a mold problem in your commercial building in Long Island, New York can be frustrating. It may seem that there is nothing you can do to foresee and prevent such issues, but that's not usually the case. Keeping your building dry and clean with regular tasks such as air duct and carpet cleaning can help you stop mold in its tracks. Here are three tips for upgrading your cleaning practices for mold control.

1. Remove Dust From Air Ducts

Mold spores love to latch onto dust, so it logically follows that the less dust you have in your building, the less likely you are to have places where mold will want to settle and grow. Your HVAC system is full of hard-to-reach places for dust to gather. It's a good idea to have it cleaned professionally once a quarter to prevent a buildup of dust for fungus to feed on.

2. Protect Your Floors

Spores travel inside on clothing, bags and shoes, and they often settle on your floor. If your carpet is wet in any area, it is highly susceptible to mold development. Regular carpet cleaning as well as the placement of industrial mats at every door to catch some of the spores as people enter can prevent this problem.

3. Improve Air Quality

Your janitorial staff probably vacuums your building daily. To further improve air quality and thus lower the number of particulates in the air, mold remediation specialists recommend vacuums with HEPA filters. These filters clean the air by trapping fungus spores and other particles. The fewer spores you have in the air, the less likely they are to settle and create mold problems.

You don't have to resign yourself to the assumption that a mold problem is something you will inevitably have to deal with. With thorough carpet cleaning, vacuum upgrades and professional duct cleaning, you can reasonably expect to prevent a mold growth in your building.

Need Mold Remediation? Do not hesitate to contact SERVPRO of Freeport, Roosevelt at (516) 774-2200.