Every Commercial Property Needs an ERP: Here's Why
10/20/2020 (Permalink)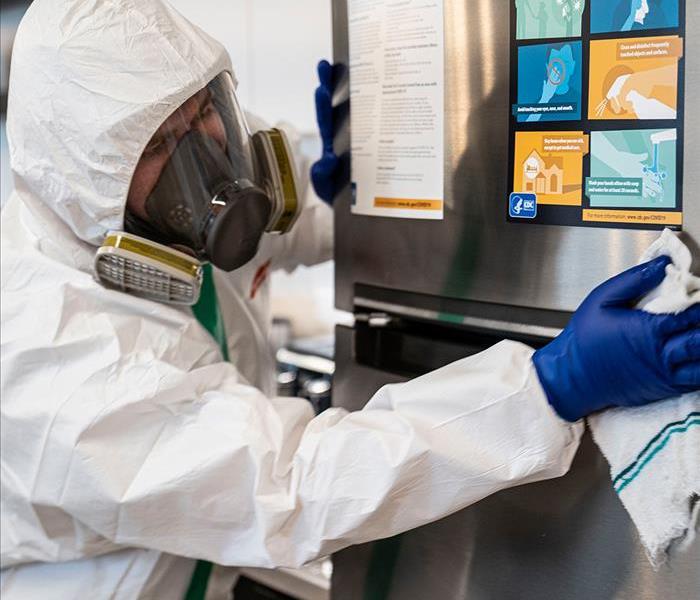 SERVPRO of Freeport, Roosevelt provides a way to prepare yourself for when disaster strikes. Whether it is your home or business you can have an ERP in case of any disaster. The best thing? It's provided by our office to you for FREE! Our office is dedicated to educating and supporting businesses to avoid disasters before they happen. For the best preparation, we offer a customized ERP to all offices and workspaces across the Long Island area.
What is an ERP?
It's simple! An ERP is an acronym for 'Emergency Ready Plan'. We know that every hour your workspace is down is business lost, so an ERP is meant to minimize time spent responding to a crisis. Knowing where your water main is or where your fire extinguisher is, can vastly change the amount of damage done to your space and reduce the amount you will have to pay for in terms of replacement.
What does an ERP provide?
The ERP provides a one-stop shop for all information you would need for specific situations, like what to do if a fire or water damage occurs. It gives you the phone numbers you need to call and the steps to follow to minimize damage. In addition, our team will be able to take photos of the equipment listed in the directions. Need to turn off the water? You will be able to check the ERP and find the location with an accompanying photo to help you locate the water main.
Business owners will have the chance to review their sprinkler and alarm systems in order to stay informed in the case of emergency.
When disaster strikes, it's normal to feel stressed out and unable to act quickly. If you've never experienced a disaster before, it can be overwhelming. Our ERP is a quick way to solve an issue quickly, which can help business owners stay on top of the unpredictable. Give SERVPRO of Freeport, Roosevelt a call at (516) 774-2200 to schedule your complimentary ERP!